PROVIDING ARCHITECTURAL SERVICES SINCE 1946
Building & Remodeling Custom Homes & Businesses
Thank you for taking the time to explore our website. We hope that you will find our site interesting and informative as you embark upon the process of building your dream home or remodeling your current home.
Please take this opportunity to not only explore our past, present and future projects, but to learn more about who we are as a company. We think that you will find that our customer service, professionalism, close relationship with each client and immense experience define us and distinguish us in the building industry.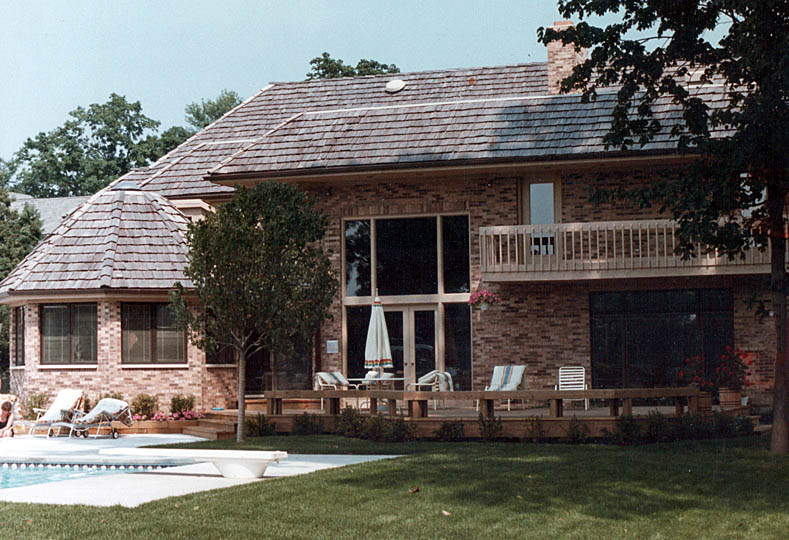 About Burch, Burch and Burch, LTD.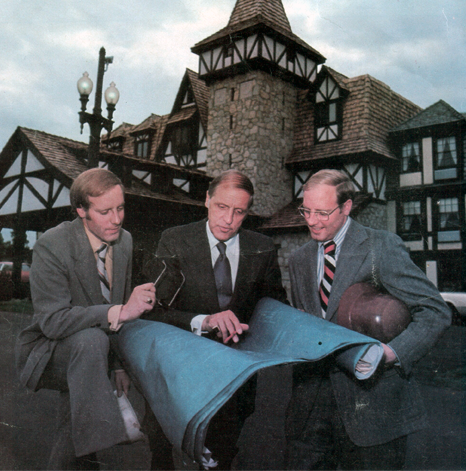 In August of 1946 a young man Edward Leonard Burch, returned home from the Battle of the Bulge in Europe to his wonderful wife, Mary and his two and a half year old twin boys whom he was meeting for the first time. Having received his Commission as a Second Lieutenant in the Corps of Engineers and his degree from the University of Illinois at the same time four years earlier he was eager to finally build something. He accepted a job designing the Christian Science Churches for Charles Faulkner at 664 N. Michigan Ave., Chicago.
The Chicago Tribune sponsored a home design contest and the first prize was to receive the commission to have the home built. He entered it with hundreds of other architects and won first place. Suddenly, as a result of the publicity he had 20 other homes on his drawing board and decided to start his own architectural firm, Edward L. Burch & Associates. He had an office downtown Chicago but he worked a lot at home and his sons watched and learned and went with him to his jobs to see a man's dreams become reality for his clients. They acquired his love of architecture, talents and skills. They also acquired his work ethic and ability to communicate with the tradesmen who used their skills to build for his clients.
In 1967 his sons graduated from the University of Illinois with degrees in Architecture and began their three year required apprenticeship prior to taking their licensing exams. Ed told his sons, "Your apprenticeship is a learning process…..go out and make your mistakes for someone else."
Brian and Bruce accepted positions with the City Architect in Chicago and they continued to learn. Bruce worked on the remodeling of the Chicago City Hall and the first building Brian designed for the City of Chicago was the Portage Park Library which won the City of Chicago National Design Award. He also designed the Brighton Park and Jefferson Park Libraries and worked on McCormack Place and projects at O'hare Field.
Brian and Bruce became licensed architects in 1969 and Ed proudly changed the firm to Burch, Burch & Burch A.I.A. LTD. For 62 years their firm has landscaped America with beautiful homes, majestic churches, wonderful libraries, schools and a couple of fire stations
"We can't thank you enough for your marvelous service, care and concern for us during this project. We are thrilled with the house and feel you did a wonderful job. We feel lucky that our paths have crossed with you and your family and we consider you a very special friend."
"Many thanks for your thoughts and ideas for our projects. We hope you and all of your friends and families have a wonderful future."
"Thanks you for your fast work!! It is much appreciated."
"We love our home now. We still use the pool almost every day!"
"Thanks for the great service!"
Burch, Burch and Burch, LTD. Architects
768 Interlaken Drive
Lake Zurich, IL 60047